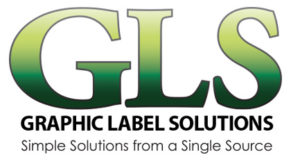 Sun Solutions' label division, GLS (Graphic Label Solutions) is your one source for superior quality products, expert design, engineering, and dedicated customer service. With more than 35 years of experience, we can assist you in the design, material selection, and printing processes that best fit your requirement and budget. Call our team at 931-490-0019.
LABELS
• Custom Labels (rolls or sheeted)
• Thermal Transfer Labels
• Direct Thermal Labels
• Extended Content Booklet Labels
• Tamper Evident Labels
• UL/cUL Approved Label Constructions
• Prime Labels
• Barcode Labels (consecutive and sequential)
DECALS
• Indoor and Outdoor Application Decals
• Vehicle and window decals
ADVERTISING
• Point of Purchase
• Signage

OVERLAYS
• Polycarbonate and Polyester

PROTOTYPING
• 1 piece to 1000s

MEMBRANE SWITCHES

Call our team at 931-490-0019 or email info@SunSolutionsUSA.com.