Being a family owned business for 37 years has taught us the importance of serving our local community. You'll see some of our recent work in local stores, restaurants, state agencies and other locations as everyone
pulls together to keep our community safe in these uncertain times.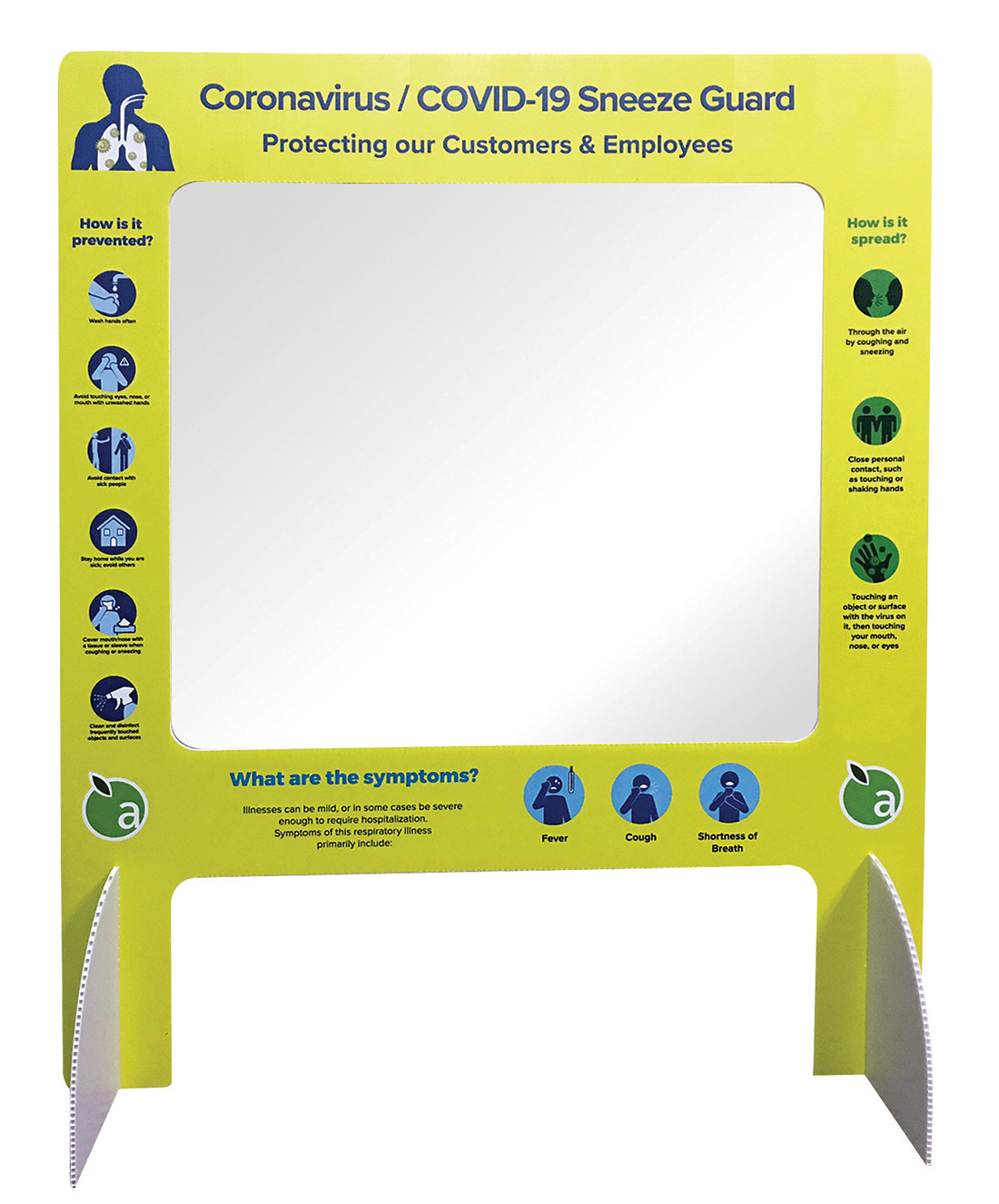 SNEEZE SHIELDS
We offer sneeze shields – includes custom logo at the bottom or print with no logo. Size for a standard sneeze shield: 30" x 36".
Custom sizes available.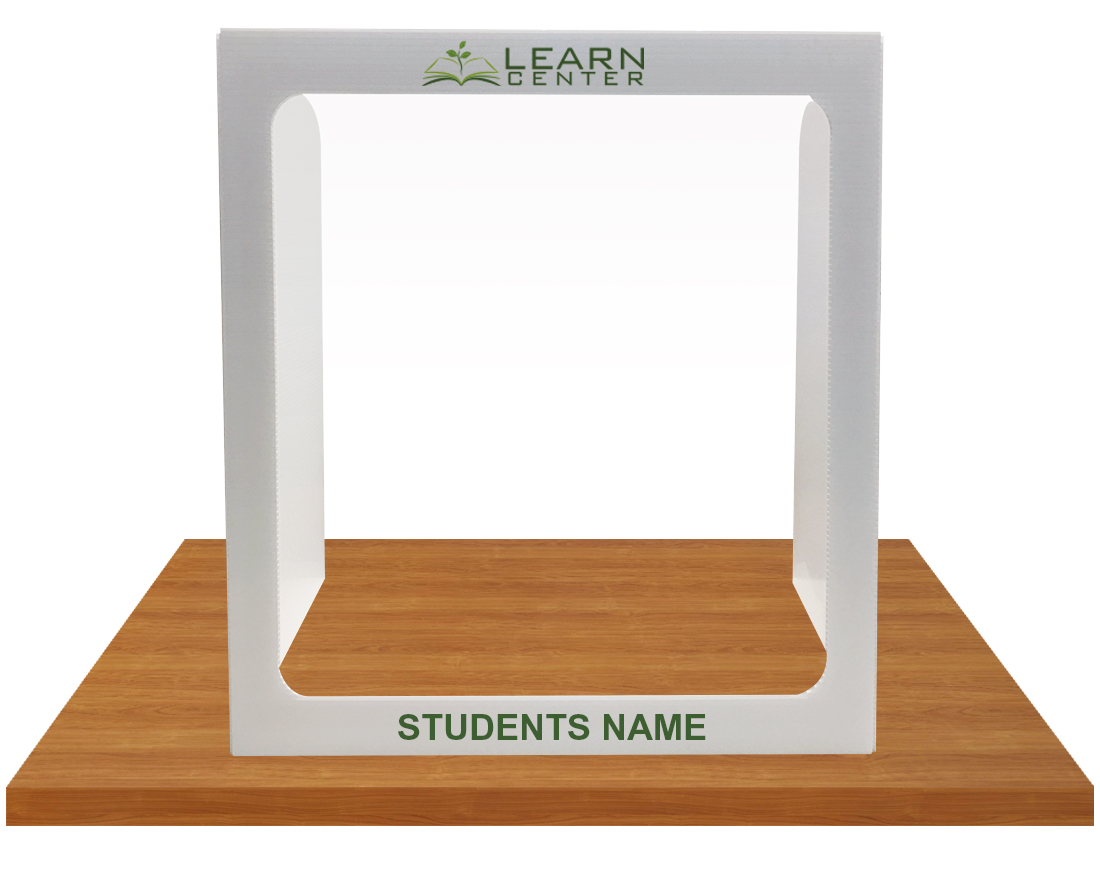 DESK DIVIDER SNEEZE SHIELDS
Sun now offers desk divider sneeze shields – includes printed custom logo or we can produce these with no logo. Lightweight, foldable and easy to clean! Size for a standard sneeze shield: 30" x 36". These shields are ideal for open work spaces and schools. For schools, each shield can be personalized with the student's name!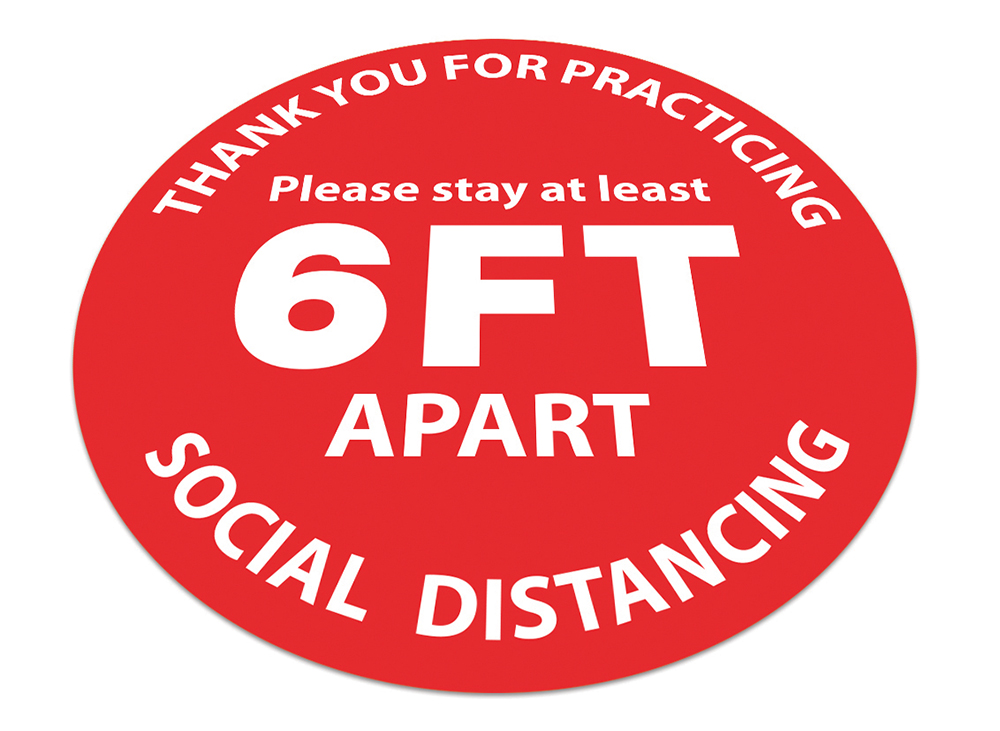 SOCIAL DISTANCING FLOOR DECALS
Made from durable floor vinyl, we offer both pre-designed or custom design social distancing floor decals.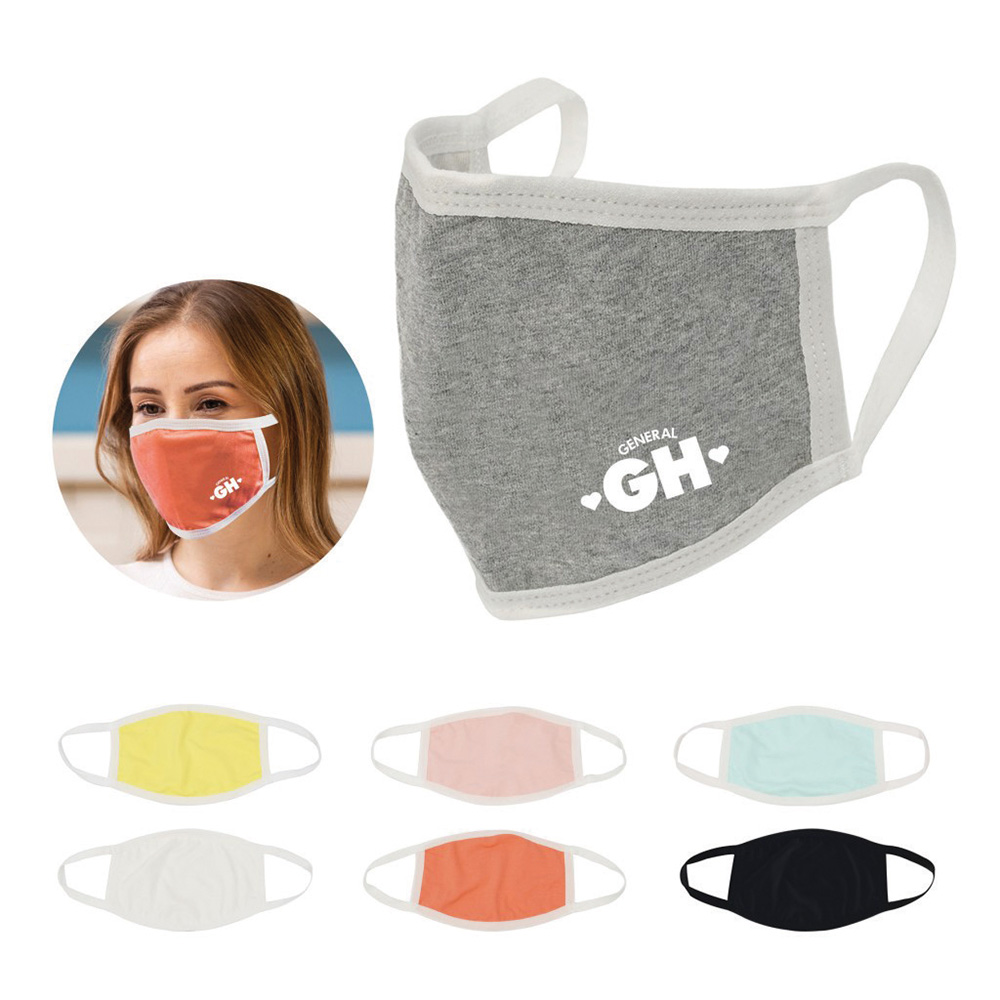 FACEMASKS
We offer both disposable and reusable cotton masks.
Reusable Cotton Face Mask
• Anti-pollution mask for protection against air pollution, bacteria, smoke, germs, etc.
• Soft Cotton material
• 3 layers of fabric
• Very stretchy and fits most with ease
• It can be washed and worn again
• Material: Soft cotton (95% cotton + 5% nylon)
(Call for availability and lead times.).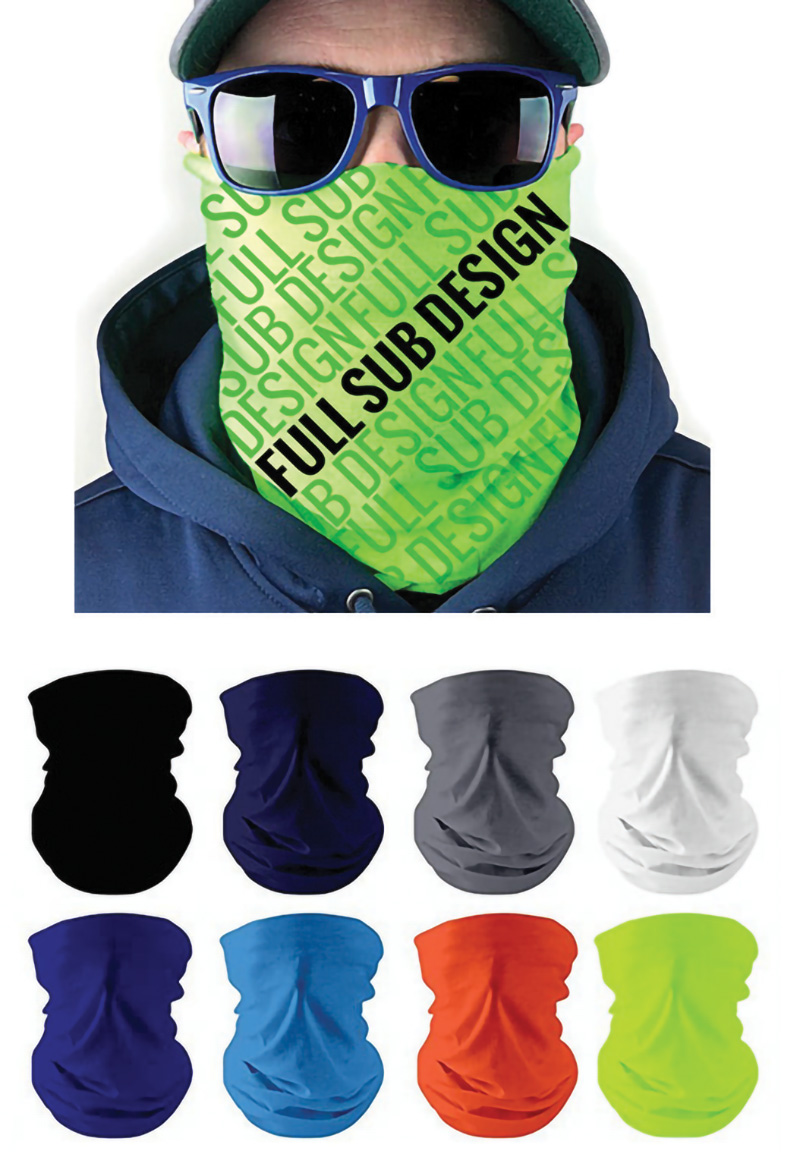 NECK GAITERS
Custom Neck Gaiters – Available fully printed or you can order these blank. Our neck gaiters are made from moisture wicking and antimicrobial polyester, so your face stays dry and cool.
MADE IN USA!
Available Colors: Various colors, Sublimated, Sublimation, Full
Color, Safety Orange, 4 Process, Black, Camo, Red, Orange, Yellow,
Green, Blue, Purple, Camouflage, Neon, RGB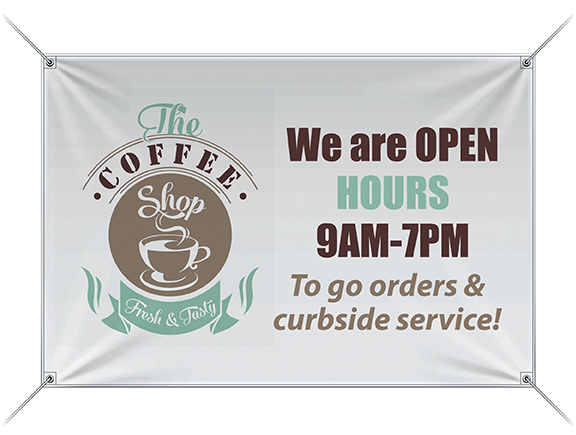 BANNERS & SIGNAGE
Vinyl Banners
Exterior & Interior Signage
Menus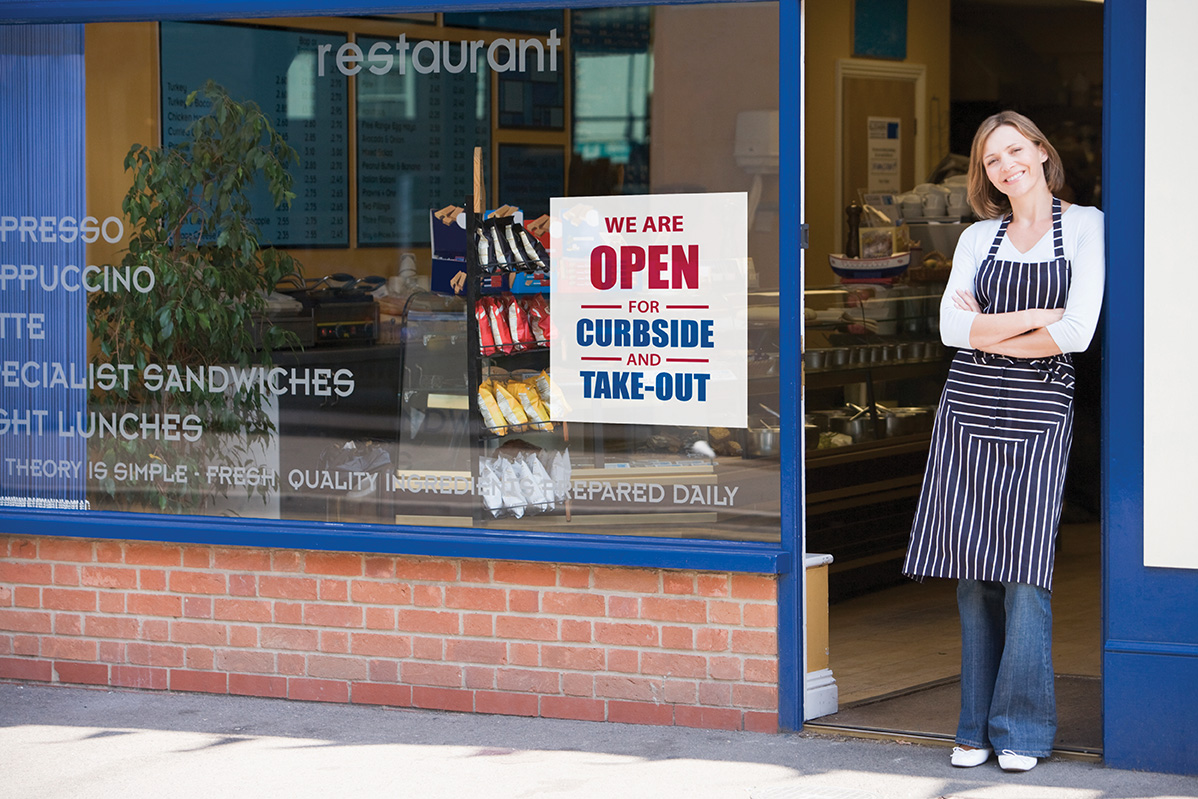 Contact your sales rep. or our team at Sun. Call: 803-791-1786 or email: info@SunSolutionsUSA.com.